When viewed inside the MirrorWeb Platform, Web Changes reports have built-in functionality that allows you to review the changes that MirrorWeb has detected on your website.
In the top-right hand side of the change report, you have two options: Flag, or Approve. After reviewing the content, click either button to bring up a confirmation modal. Optionally, you can add a review comment: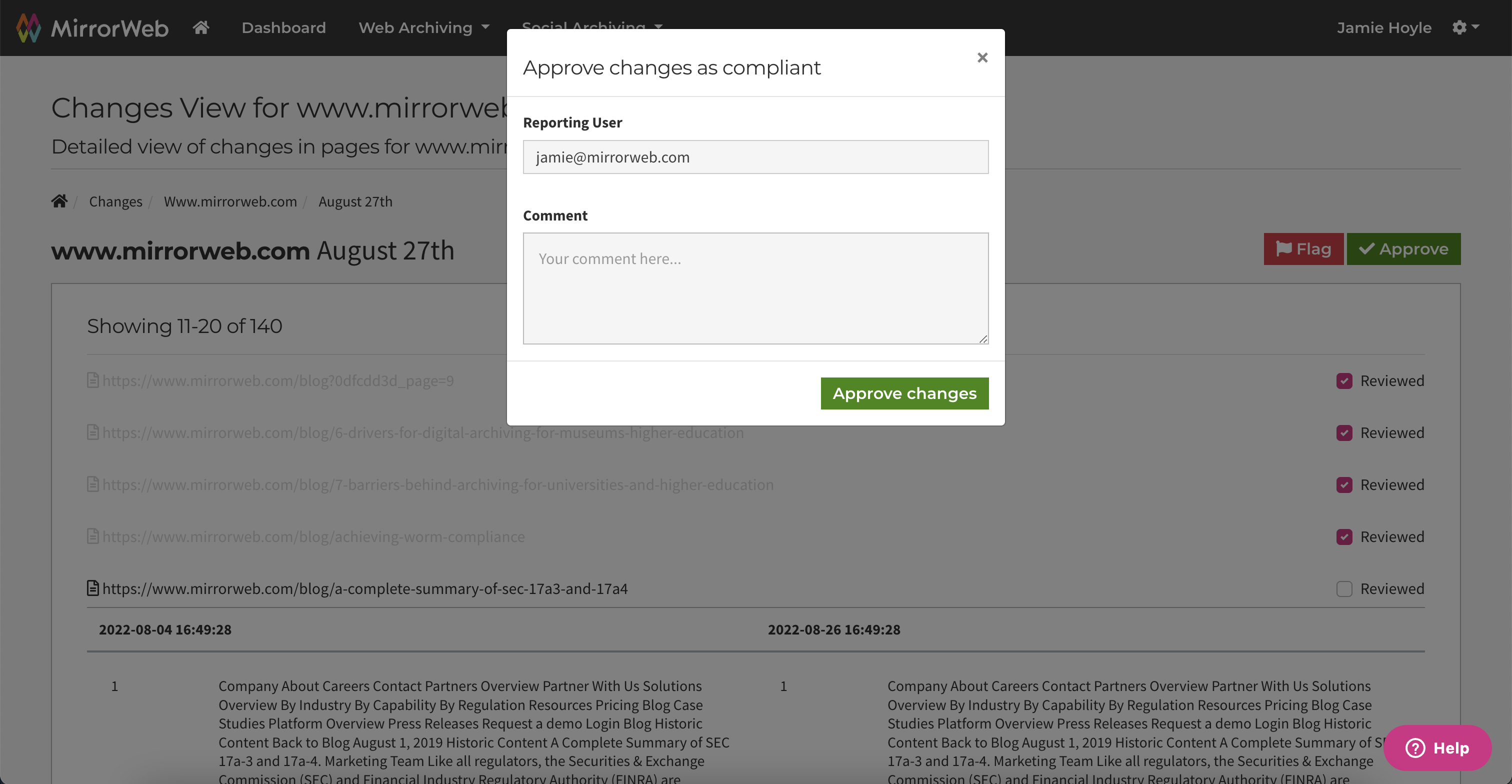 Once the modal has been submitted, the change report is permanently tagged with the flag or approve status, along with the user who carried out the action and any comments that were made at time of review.