Web Changes is a new product from MirrorWeb that allows you to compare textual content on your website on a daily, weekly, or monthly basis. It has two components: the email summary, and the Web Changes comparison area within the MirrorWeb Platform.
Web Changes Emails
Web Changes emails are designed to give you a quick summary of the changes that have happened on your website within the specified time period.
If your website has changes, you will receive an email listing each change, the number of characters that have changed, and an option to view the change within your dynamic web archive or within the comparison view inside the MirrorWeb Platform: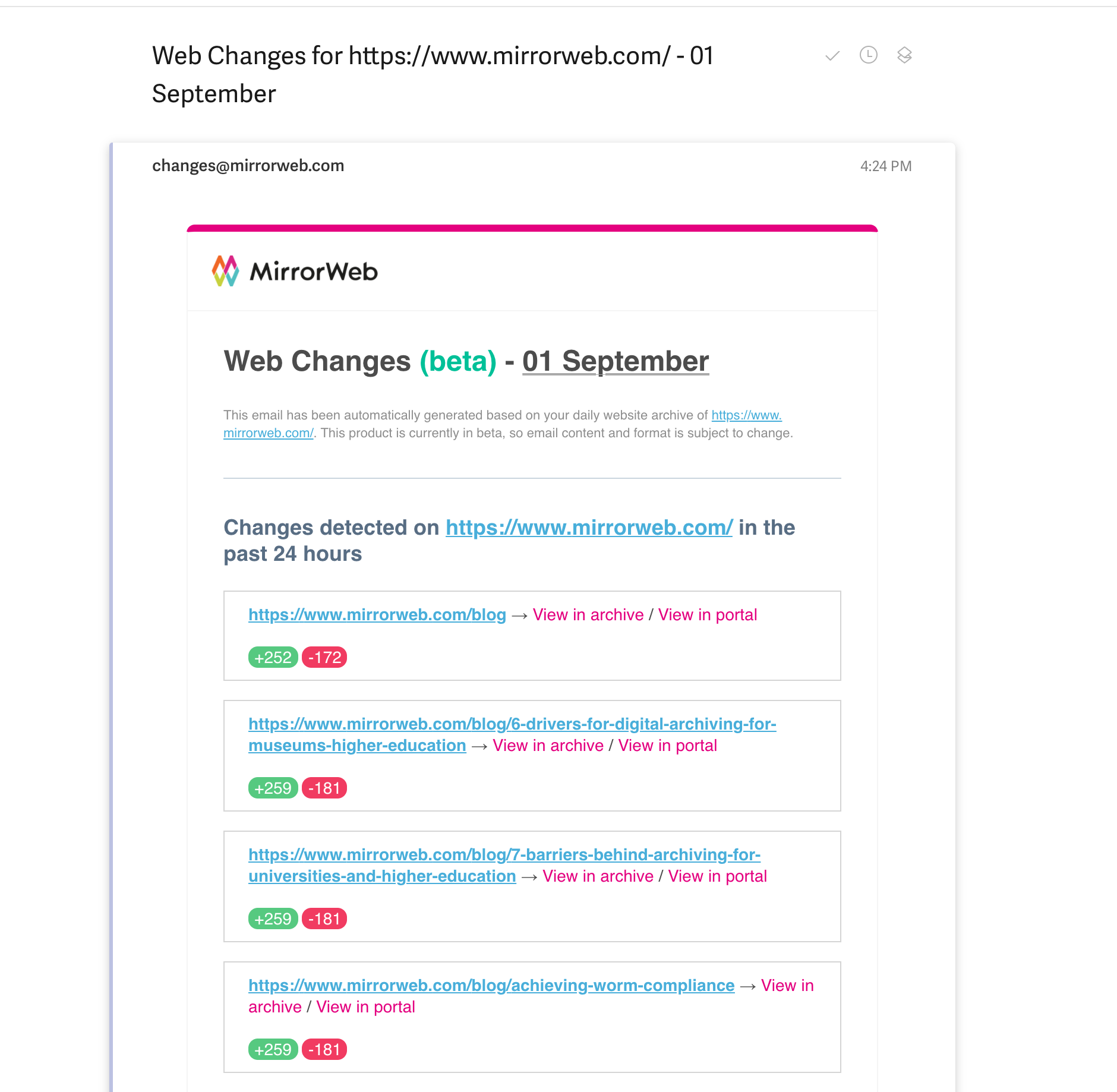 Within the MirrorWeb Platform
Every change report that gets generated also has a comparison view within the MirrorWeb Platform. Here, you can see the exact textual changes that have been detected by MirrorWeb.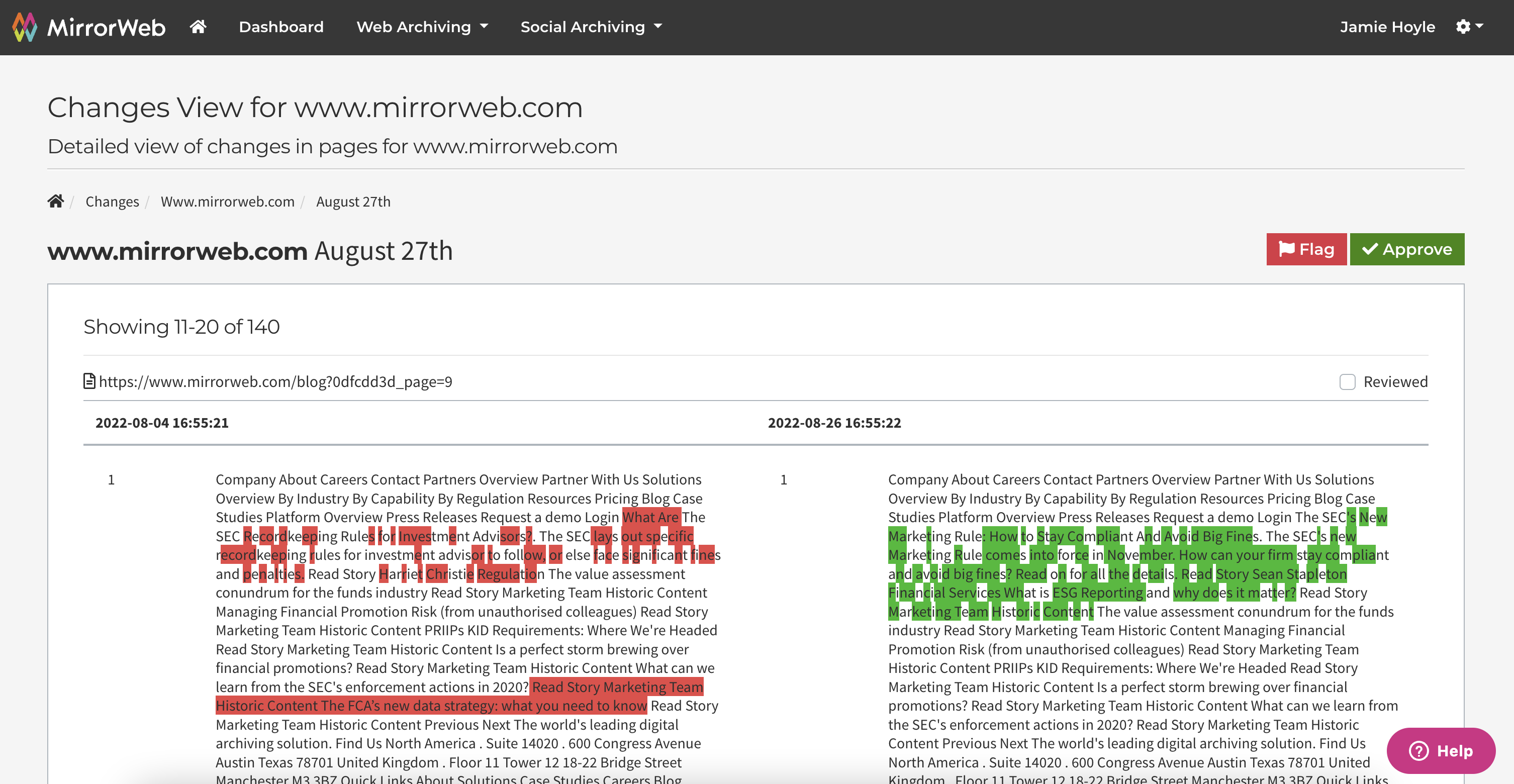 Marking a change as reviewed hides those changes from view, allowing you to process a large group of changes quickly and easily: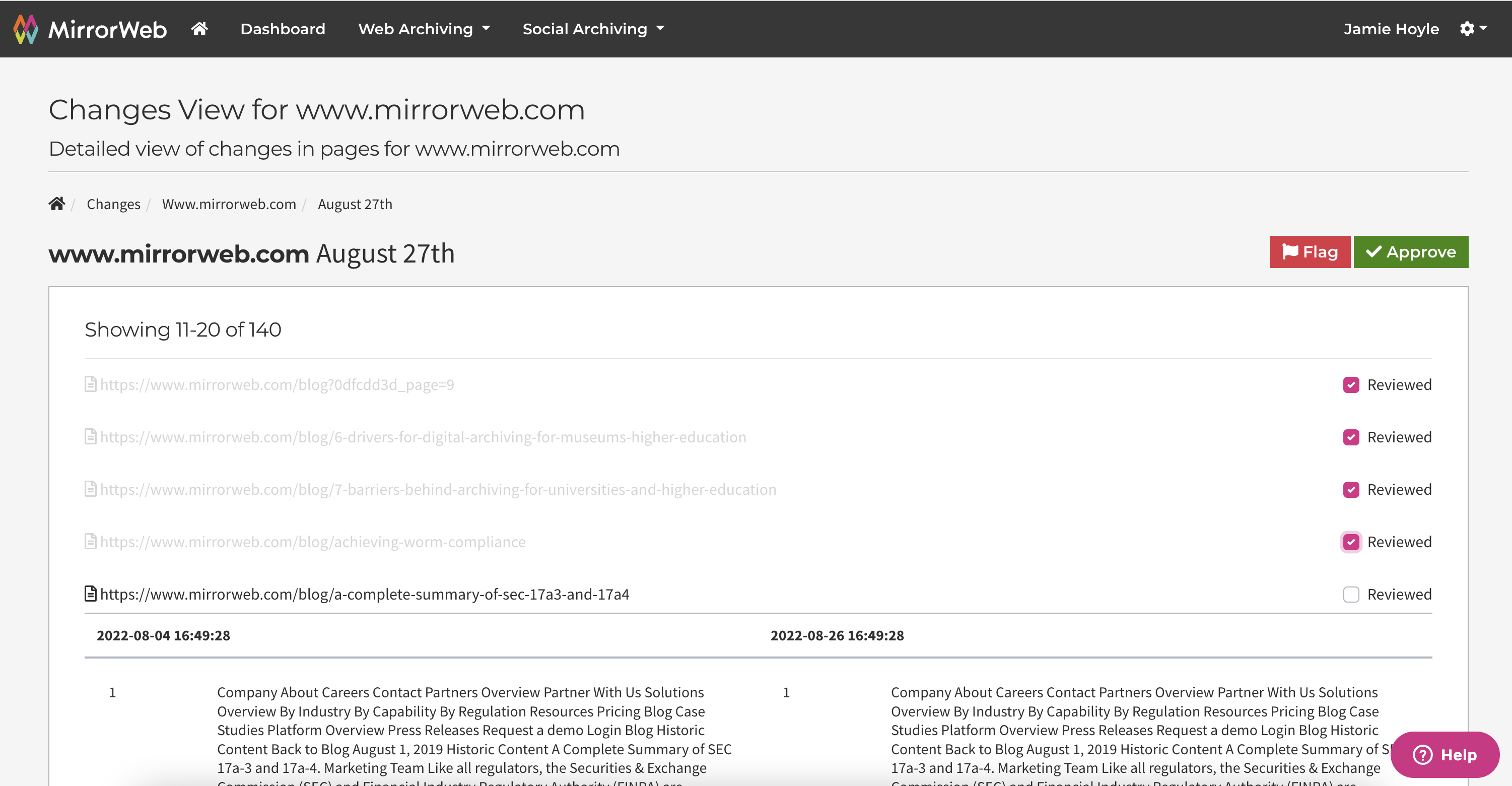 Web Changes comparisons can either be approved or flagged as non-compliant. For more information on approvals, see the following support article: How do I mark Web Changes reports as compliant or non-compliant?