A Web Changes digest email summarises all of the changes that have been made to your website over a given time period. Digest emails can be sent either weekly or monthly, and replace the daily emails received by your organisation.
An example of weekly digest email is available below: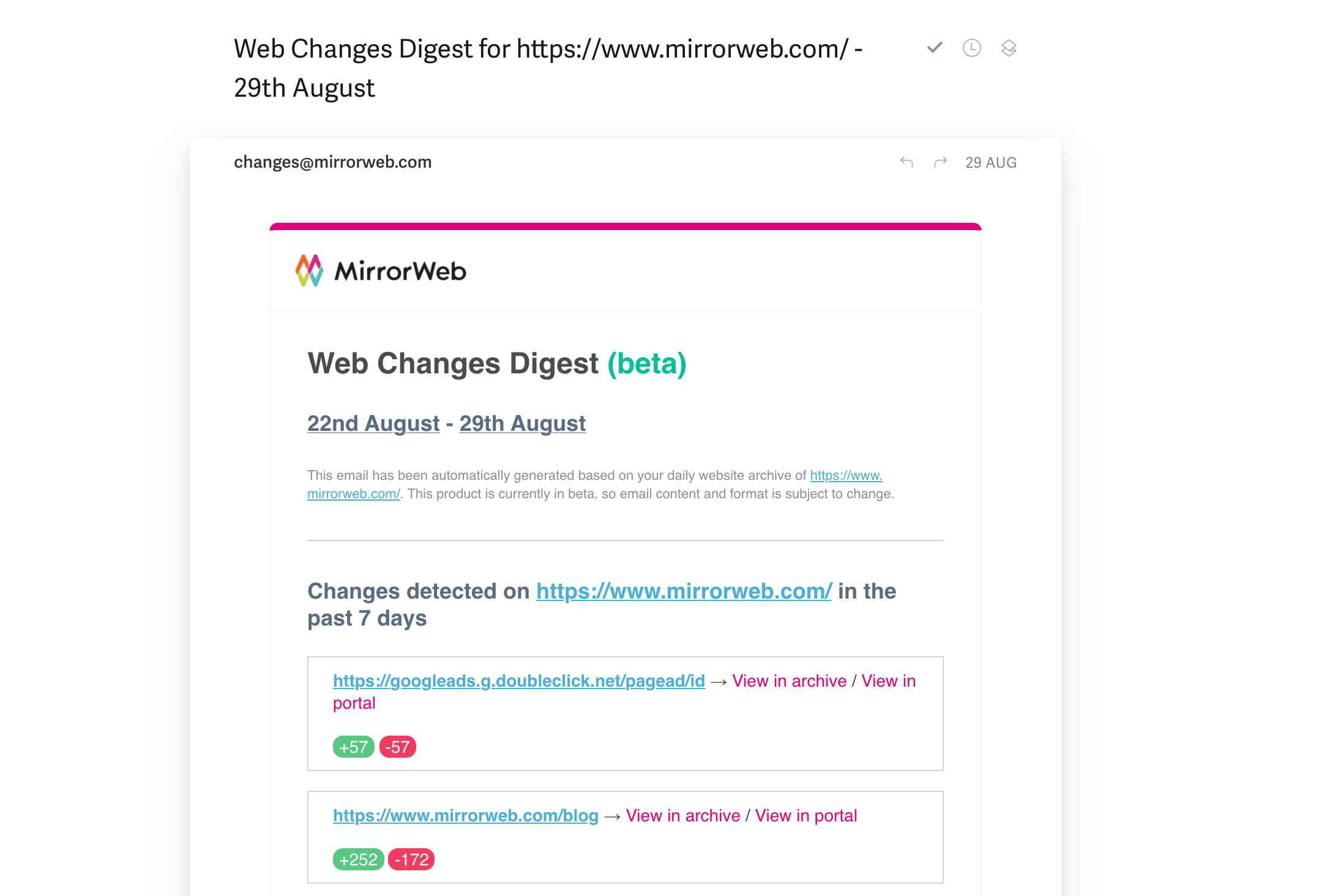 Digest emails also report on any newly created pages over the time period that the digest is configured for:

As Web Changes is currently a beta product, please speak to your Customer Success Manager to enable digests for your organisation.