By the end of this guide, you will have:
Understood how to assign Communications Privileged permissions to users within MirrorWeb Insight.
Prerequisites
Before starting this guide, please ensure that you have the following information:
Log-in credentials to MirrorWeb Insight.
Admin access to the Management module.
Steps
1. From the Insight Dashboard (my.mirrorweb.com), click on Management.
2. Click on Teams.
3. Click on "View team details" for Communications Privileged.
4. Click on Assign.
5. Choose members to assign to the Communications Privileged team.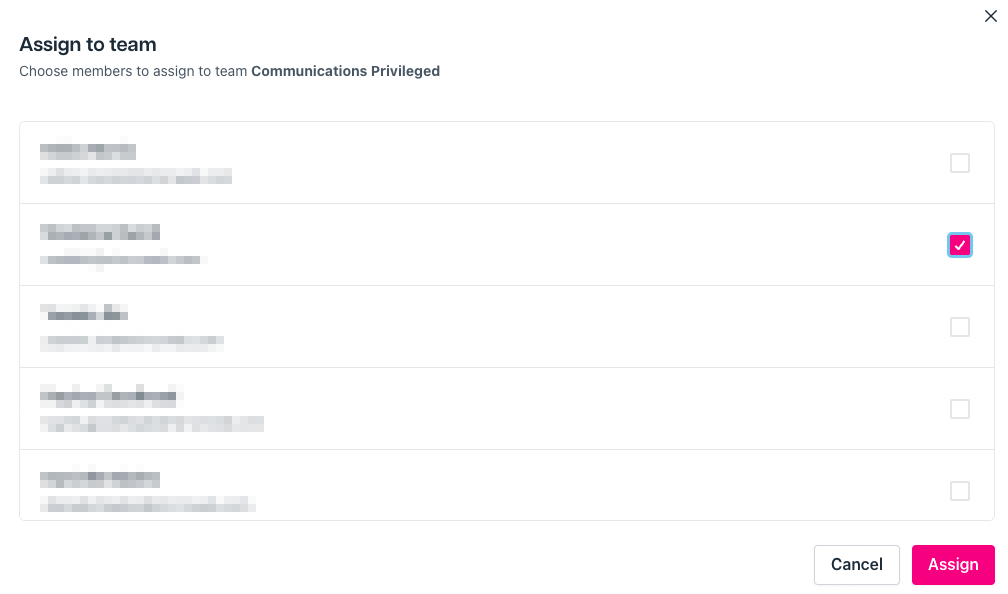 6. Click Assign.