By the end of this guide, you will have:
Used MirrorWeb's reporting functionality to able to generate a Summary report demonstrating the compliance activities that your team have carried out.
Prerequisites
Before starting this guide, please ensure that you have the following information:
Log-in credentials to MirrorWeb Insight;
An account with permissions to access your organization's Reporting module;
Details of the agents, platforms, and/or date range that you need to generate your report over.
Generating your report
1. Click on Communications.
2. Click on Reporting.
3. In the dropdown menu that appears, click on New.
4. You are now on the New Report wizard. Leave the report type as Summary, and select a date range. To run a report on the previous quarter's compliance activity, click on the Previous quarter quicklink.


5. If you need to apply your summary report to compliance actions taken on specific ingest platforms, or by specific compliance agents, click on Show filters.
6. To filter the report by platform, click on Platforms… and select the platforms to report on from the dropdown that appears.
7. To filter the report by agents, click on Agents… and select the agents to report on from the dropdown that appears.
8. When you have finished setting up your report, click on Next.
9. A summary will display, with an auto-generated name. You can change this name by editing the Report name field. When you are happy with the report parameters, click on Create report.


10. When your report is ready to download, you will receive an email. Click on the Download report button to retrieve your new report.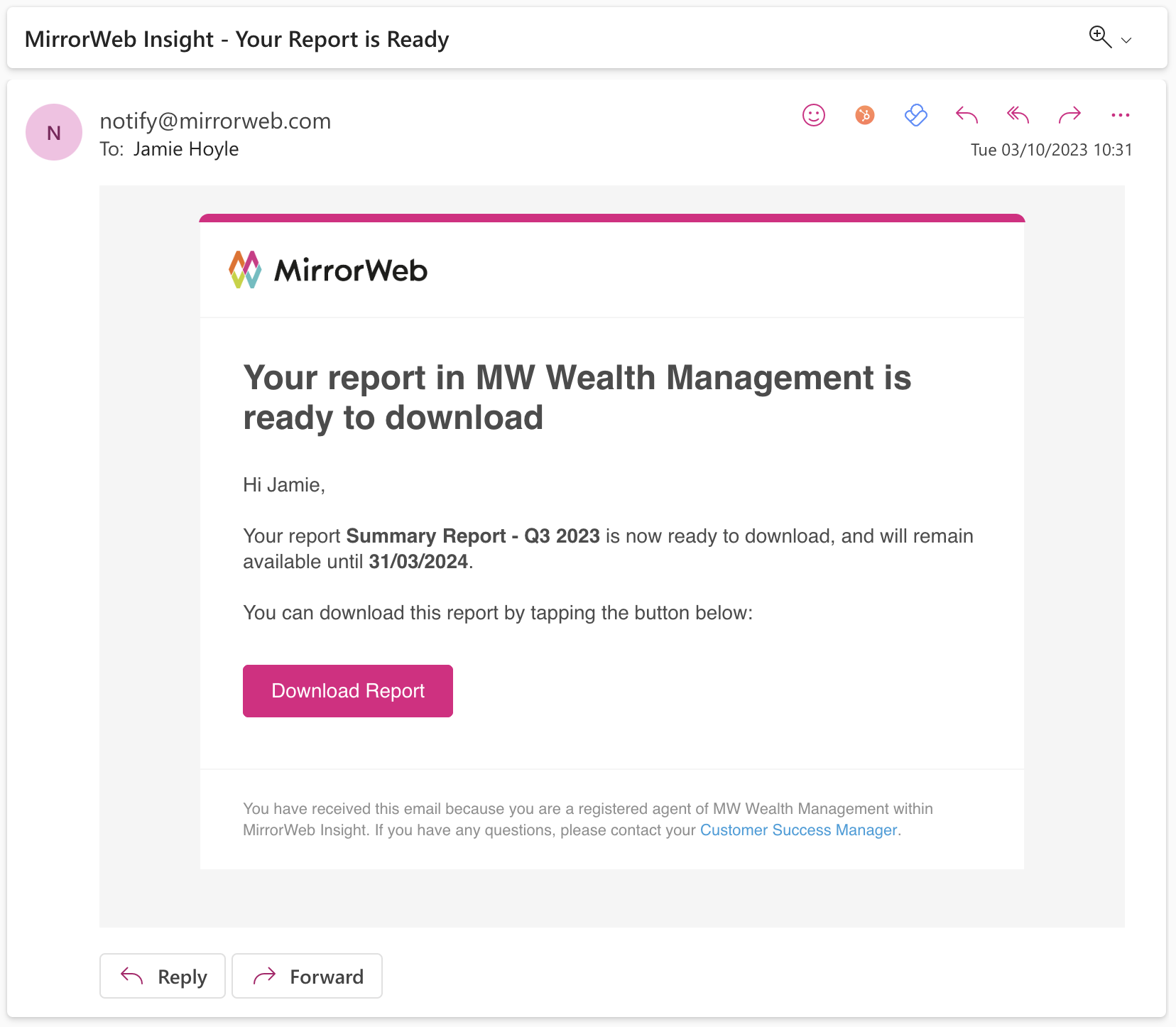 11. If you wish to download a report from the Insight web application at a later date, click on Download report.